Volume IV, Ourselves, Our Souls and Bodies - Combined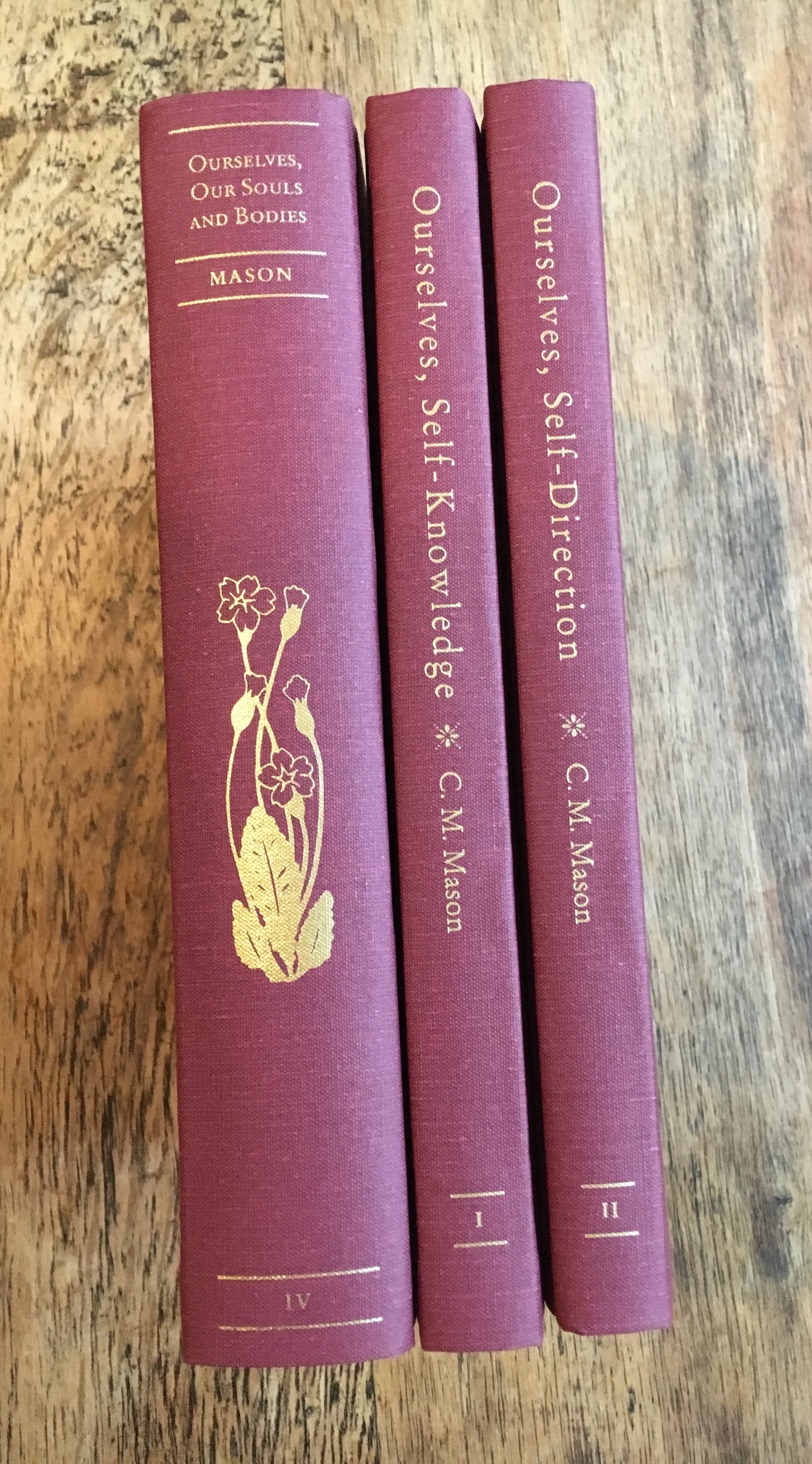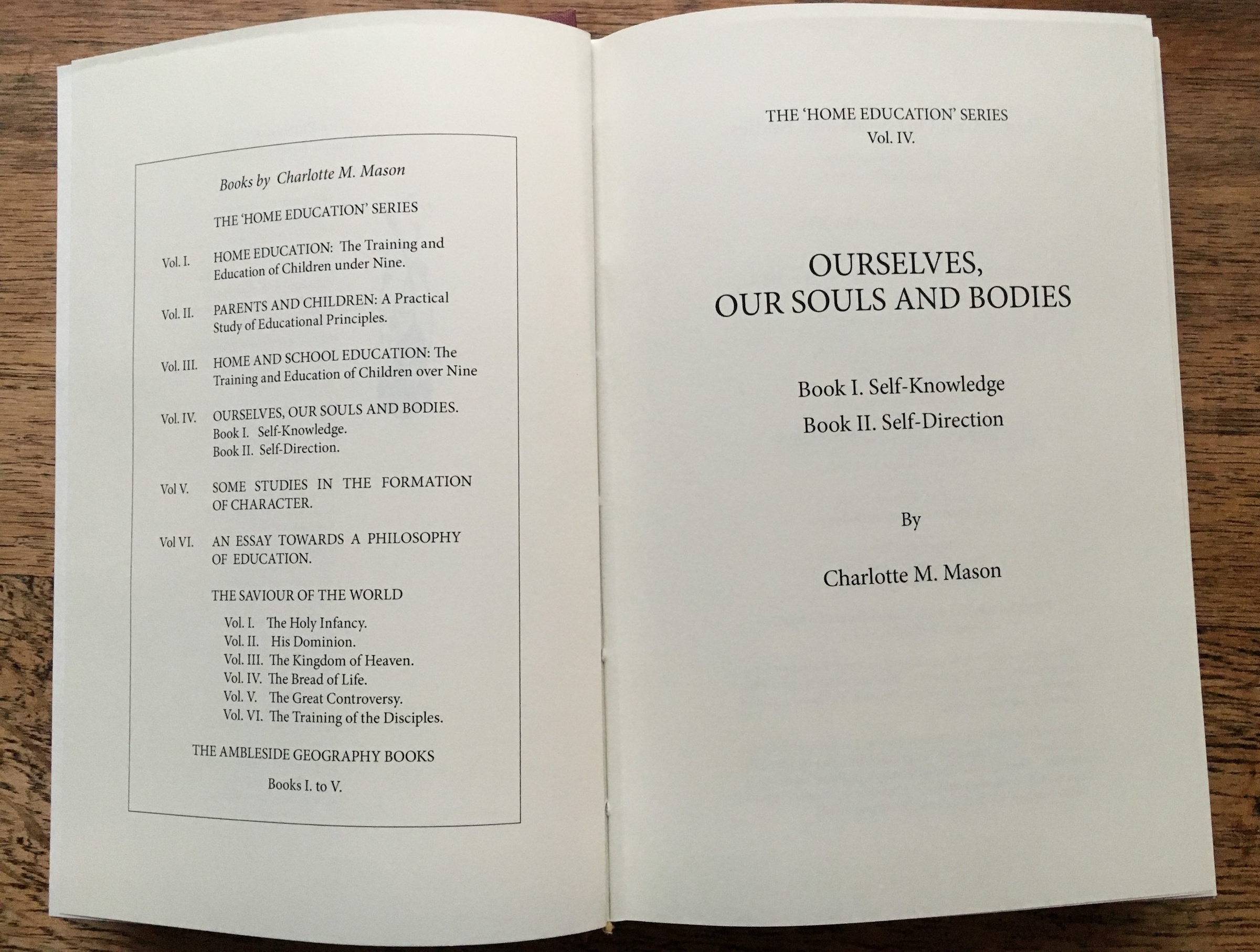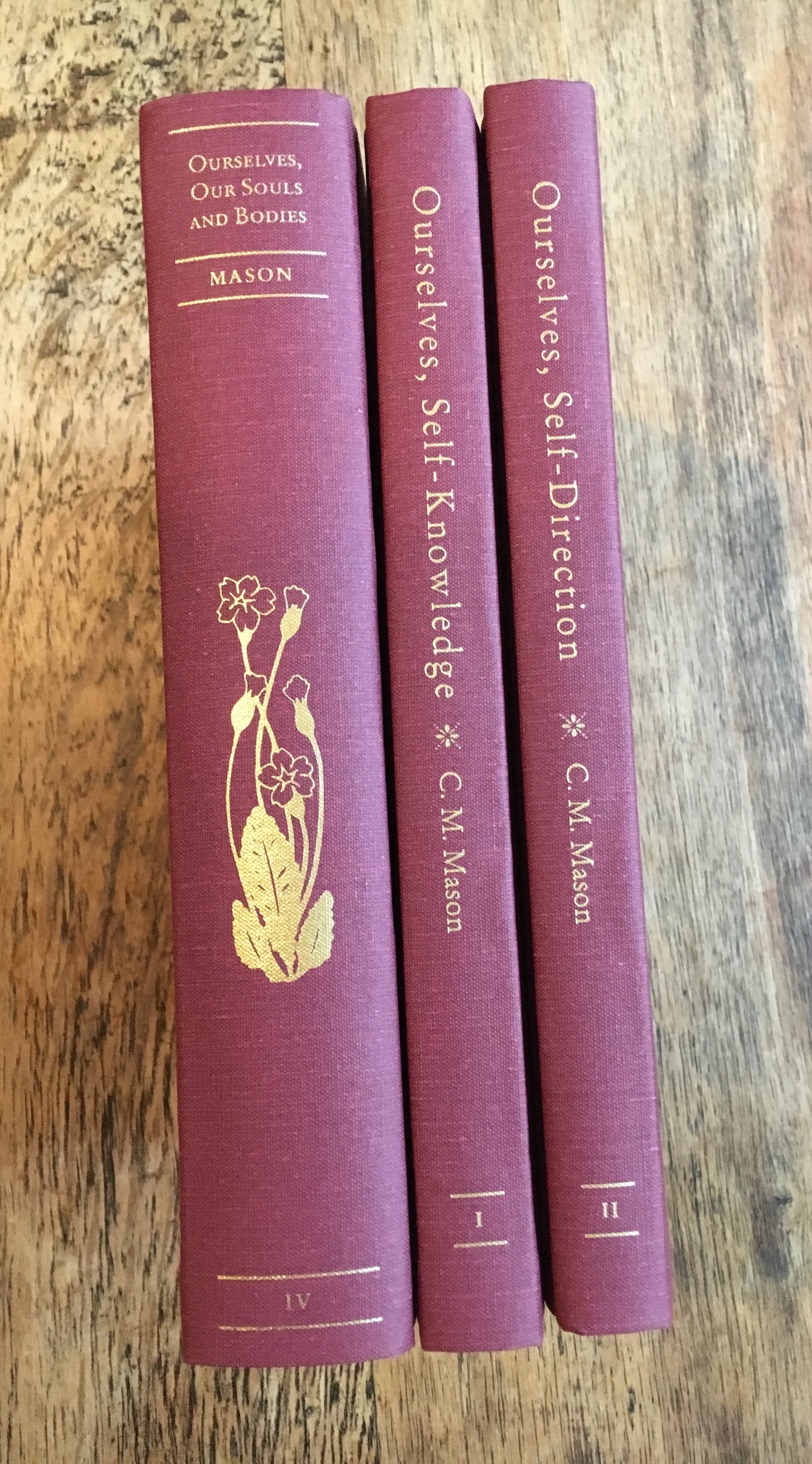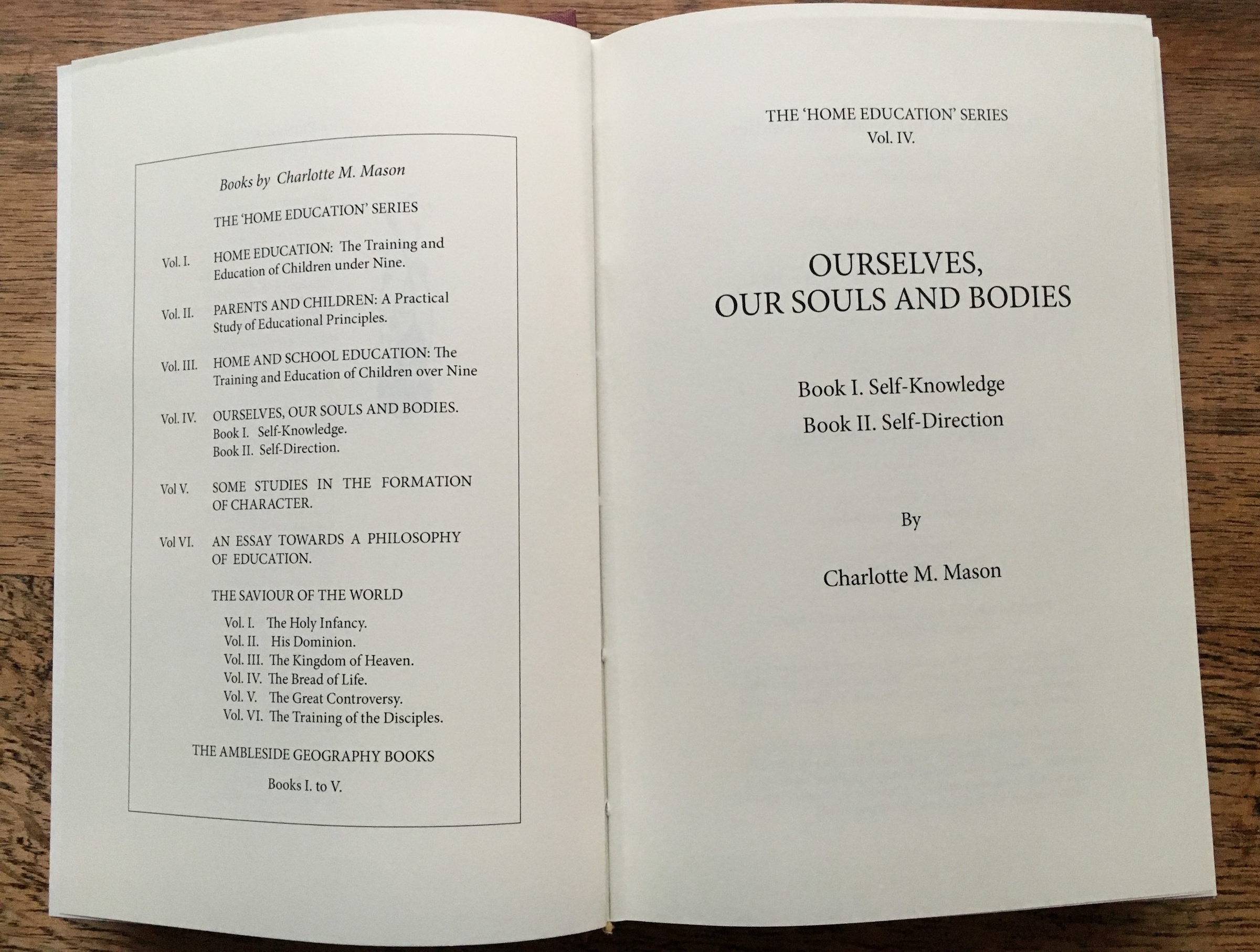 Volume IV, Ourselves, Our Souls and Bodies - Combined
Ourselves, Our Souls and Bodies is Volume IV in the six-volume 'Home Education Series' written by Charlotte Mason. Ourselves contains Book I, Self-Knowledge and Book II, Self-Direction. It was originally published in 1905 as both a combined volume for parents and as separate books for students. Both options are available. This listing is for the combined volume shown with the flower on the spine.
The combined volume is a hardcover, sewn book, set with a new typeface and margins while preserving the original pagination. On the spine is the Primrose, a wildflower common to Ambleside, England, where Mason established the House of Education and spent many years of her life. The combined volume contains a new Foreword by Liz Cottrill as well as the original Preface, Index, and Chapter Questions.
This new publication of Mason's original series is in collaboration with the Charlotte Mason Institute. Part of the proceeds from the sale of these volumes goes to the Armitt Trust to support the maintenance of the Charlotte Mason, PNEU archives.
According to the historical PNEU programmes Ourselves, Book I, was read by students in Forms III and IV (about 7th-9th grade) covering approximately 20-25 pages per term over 9 terms, amounting to 3 years. Book II was continued in Form V (about 10th-11th grade) with students reading approximately 30 pages each term for six terms, amounting to 2 years. Mason explains in the Preface that Book I should be read before Book II.